Creative Genius - a blog about finding & unleashing your inner magic – tagged "Surrender"
Are you trying to access your creativity? Get back touch with creativity? Find ways to become more creative? Or maybe you want to deepen creativity? The Creative Genius Blog offers insights & ideas for getting creatively unstuck so you can find and unleash your creativity. May it be exactly what you need to hear today.
---
---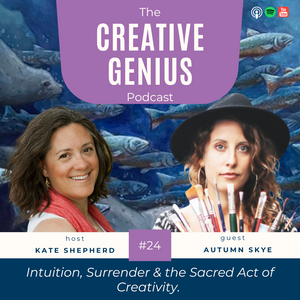 ---
This is a deep and deeply nourishing and expansive feeling episode about stepping into creativity. We cover a lot of ground from the practical to the esoteric. I came away from this conversation feeling more spacious and filled with a sense of possibility and wonder than I have in a long time.