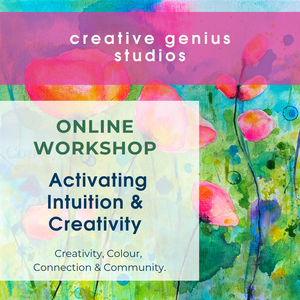 Life Changing!
Kates Creativity workshop is a MUST!
Even as someone who is a working artist, and does their best to make creating a priority, I can still get hung up in the ego thinking mind.
Kate is a an intentional and thoughtful teacher. Using simple art supplies and an easy to follow along exercise, she guides you to tapping into your inner wisdom.
It's amazing what setting aside some time to get connected and listen to your higher self can do!
I had so many ahas and moments of clarity during the workshop.
What I love most is this class is for EVERYONE. If you have a desire to cut through the noise and get right to the callings of your heart, this workshop is for you.
Kate is inspiring, loving and encouraging. You will walk away from the class feeling lighter, joyful and more tuned in with your intuition. I can't speak highly enough of Kate and her offerings!